Life-size chocolate Oompa Loompa
The Chocolate Genius sculpted this chocolate 3 foot tall Oompa Loompa live at a Las Vegas Nevada Christmas party. Paul was in the kids section of the party which was outside and 44 degrees. The adults and children were wowed all night long by the incredible uniqueness of watching this little guy come alive in chocolate.
NBA Owner's 75th Birthday Surprise Party
This is a before and after photo of what the sculpture looked like in the beginning of the night and just 2 hours later the finished chocolate sculpture on the right.
Chocolate Triceratops
The Chocolate Genius turned 40 lbs of chocolate into a Triceratops for a charity event in Orlando Florida.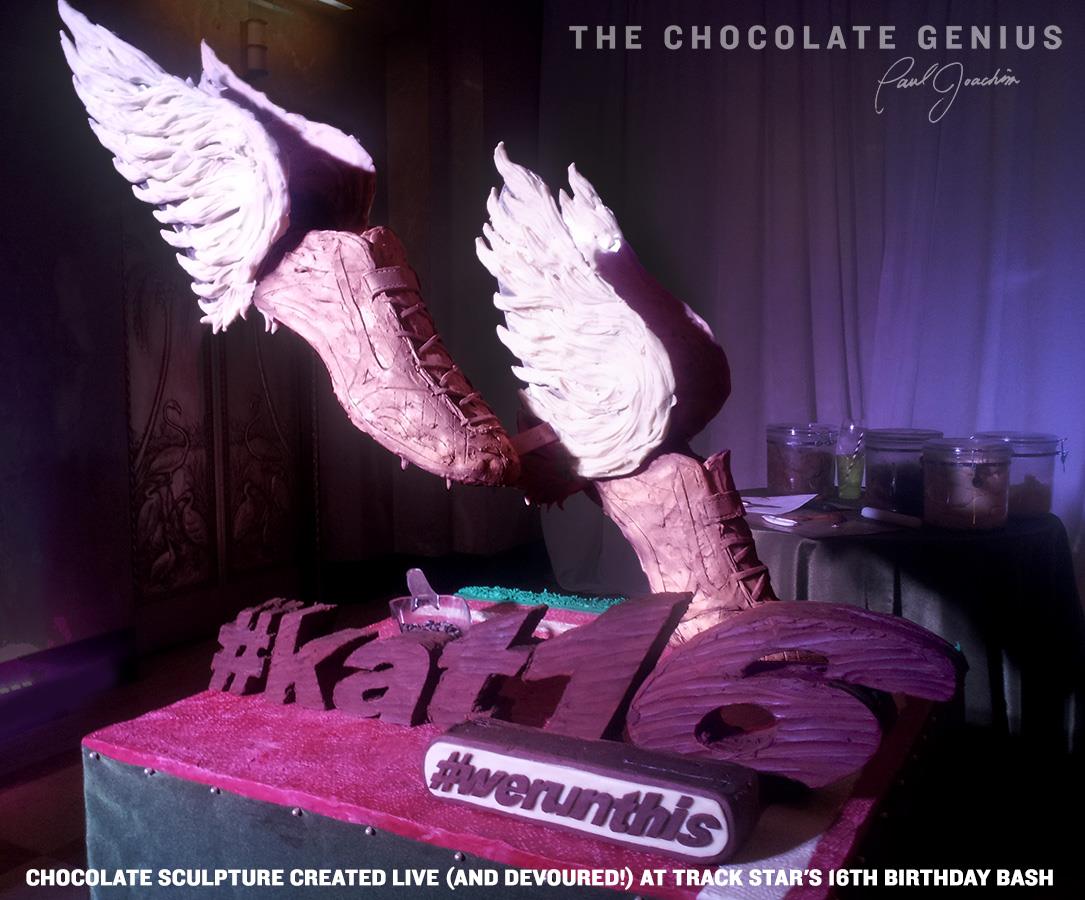 16th Birthday Track Star's Sculpture
The chocolate track shoes were entirely sculpted live at the party on a food safe beautiful stainless steel base. When Paul was complete, the sculpture was wheeled on to the dance floor and the luxury chocolate was devoured by the guests.
Halloween Cake and Chocolate Sculpture
The client has a twin brother and they are both avid fisherman. Paul was asked to create his twin brother in amazing cake and chocolate in a zombie, fisherman theme!